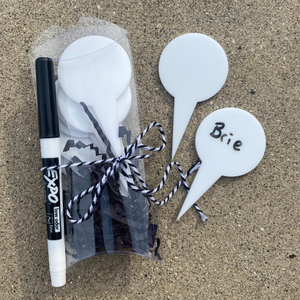 Who doesn't love a good charcuterie board?! 
Add these cheese markers to your charcuterie board and let your guests know what those delicious cheeses are! 
These are laser cut from acrylic and include a dry erase marker to write on the markers. Just a tissue will wipe off the writing when you're finished with them!